Are You Feeling Stuck…
Like You're Just "Working" Instead of Truly Living?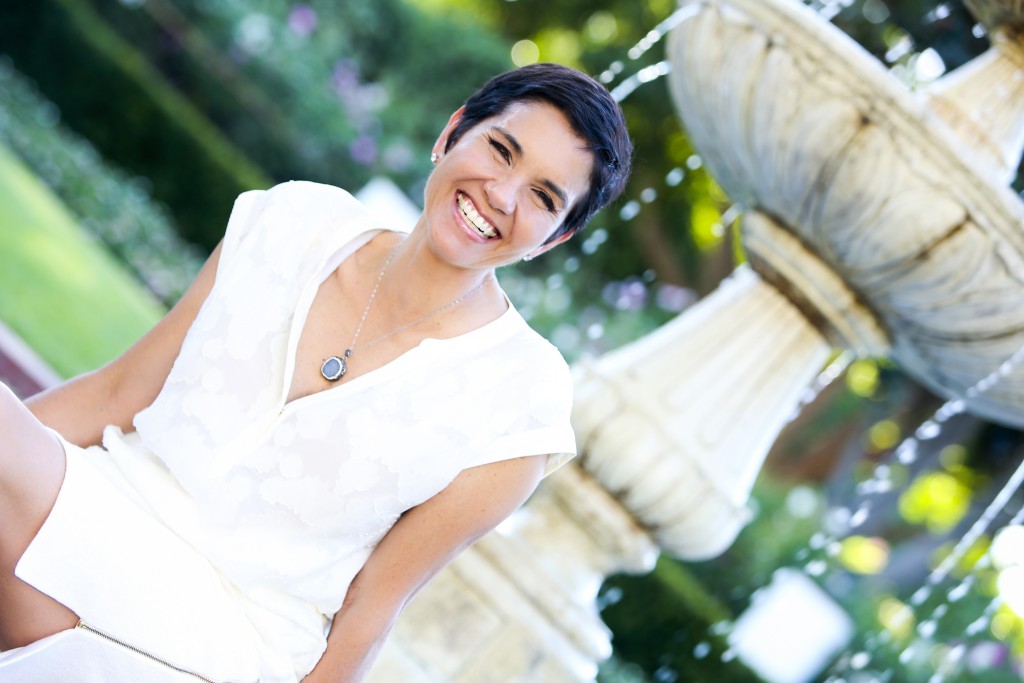 Discover Your True, Authentic Purpose… and Watch Your Life Go from "Ordinary" to "Exceptional" Starting TODAY!
No Matter How Hard You've Worked, Planned, or Overcome Challenges in the Past… You Can Enjoy the Life YOU Were Meant to Have!
My Friend,
You and I may not have met in person, but I'm convinced that I know a little something about you. Throughout your life, you've worked hard to build the kind of life that you want, and that positively impacts your family and your community. In everything you do, from your professional career to your role as a parent, you've given it everything you've got.
And on the surface, your life might seem perfect to others. You've achieved success, whether you've chosen to climb the corporate ladder or forge your own path as an entrepreneur. You've invested a lot of time and energy into creating a home and family life that seems admirable to the outside world.
But on the inside, it's a different story.
You probably thought that achieving your career goals would bring you fulfillment, and that having a beautiful family and plenty of social connections would give you the life you've always dreamed of.
You enjoy the people in your life, and you're at least a little proud of your accomplishments… but deep inside, you feel like something is missing.
And you can't quite put your finger on it.
My friend, tell me if any of these sound at all familiar to you:
Although people tell you that you should be happy with your job or your business, you can't shake the nagging feeling that you should be pursuing something greater!
You haven't been able to enjoy the kind of financial security you want for yourself and your family, even though you've invested a tremendous amount of energy into your work and personal growth!
You struggle with unhappiness and depression, and maybe even wonder how others can see your life as being so wonderful!
You sometimes wake up and wonder where the years have gone… and feel like you've been spinning your wheels most of your life!
You feel stagnant… like you've become a prisoner to the same old routine day after day… year after year!
You have the sinking feeling that you are living beneath your potential, and you don't know what to do to change!
You feel like you have been holding yourself back. And you wish there was some way you could break through the walls of limiting beliefs and emotional baggage… and finally start living with purpose and joy once again!
If any of these sound familiar to you… you might feel like you're the only person dealing with these nagging thoughts… and that just maybe, there's something intrinsically wrong with you.
You might think to yourself, "Why can't I just be happy with the life I have? Everyone else around me seems content with their own lives."
My friend, please trust me when I tell you that you're not alone!
There are many people out there just like you who are struggling with the same doubts, limitations, and feelings of unhappiness. But you probably don't see it, because just like you, they put on masks to keep outsiders from realizing anything is wrong.
We don't put on masks to deceive. We simply do it to protect ourselves.
But the important thing to understand here is that the sense of discontent you feel doesn't make you crazy, or selfish, or a bad person.
It makes you human.
But You Don't Have to Settle for Less than YOUR Ideal Life!
Accepting your feelings of dissatisfaction with your life doesn't mean that you have to accept your current circumstances as reality. Far from it! In fact, it is the first step to finally breaking through the barriers that are holding you back and keeping you from living an authentic, purpose-filled life!
What if I told you that today, you have the opportunity to transcend the limitations and blocks that have kept you in a "hold pattern" for years or even decades?
What if you had the insights, tools, and support to take your life from "dull and routine" to "vibrant and fulfilled?"
And what if you could achieve a deep sense of accomplishment every single day… and know that you've truly used your time to create your best "you?"
You'd feel energized, knowing that you have cast off the heavy burdens of doubt, self-sabotage, and insecurity… and finally freed yourself to begin engaging your full potential!
You'd feel relieved, knowing that the negative self-talk, limiting beliefs, and poor self-image that have imprisoned you have simply disappeared… and that you now can live each day with vibrance and joy!
You'd feel empowered, knowing that every day, you're creating the physical, financial, and emotional wealth that is your birthright!
You'd feel relaxed, knowing that you now easily create the time, money, happiness, and love YOU deserve!
You'd feel excited, knowing that the rest of your life is a grand adventure just waiting for you!
You'd feel fulfilled, knowing that you are finally creating a life that embodies your true potential, and that will inspire and empower others!
In short, you'd finally experience the incredible sense of satisfaction that comes with knowing your have fully and completely transformed your life… and that you now have the ability to live in alignment with the purpose and abundance that you have quietly longed for!
In just a moment, I'm going to tell you about something incredible that can give you the fulfillment and joy you once thought was impossible. But before I do, let me share a bit about my own story…
I Was at "Rock Bottom"… Barely Living at All… But then My Entire World Changed!
My name is Tera Maxwell. Today, I am an in-demand affluence coach and energy healer. I have earned my PhD in English literature, and I thoroughly enjoy my life with my wonderful husband and three beautiful children.
To many, my life seems ideal. And to be honest, it is pretty incredible. But I didn't always enjoy the fantastic life that I am so fortunate to have now.
I came by my feelings of self-limitation and unworthiness honestly. Like many people, I grew up in a dysfunctional home. My mother spent every day plagued by feelings of self-doubt and limitation. She endured abusive relationships, made incredibly poor life choices, and never even came close to living her full potential.
I don't tell you this to cast blame. My mother is a beautiful soul. I am incredibly grateful for the role she played in partnering with me on this journey. I wouldn't be so passionate about my work without her example. But in my childhood, But I learned a sense of powerlessness and anger that shaped my youth and early adulthood. And it nearly killed me.
During my 20s, I worked as a stripper… and suffered from many of the things that otherwise beautiful women in this line of work end up dealing with… eating disorders… substance abuse… depression… even suicide attempts.
I was on the fast track to total self-destruction. Looking back, it's amazing to me that I survived at all.
But all the time, I sensed that I was destined for something greater.
After trying everything I could think of to find relief from my depression, from counseling to prescription antidepressants, I decided that there had to be another solution.
I began looking at the beliefs and patterns that were keeping me at rock bottom… and slowly, I discovered how to change my energy to redirect my life path and break out of the cycle of un-fulfillment and misery.
It certainly wasn't easy… and it took me years of research, discovery, and faith in my inherit purpose… but eventually, I discovered that my life had been completely transformed.
This is the gift that I want to share with you.
Your own story is undoubtedly different… but the feelings of dissatisfaction and emptiness you struggle with are likely much the same as mine were.
Today, let me invite you to experience your own personal transformation.
If You're Tired of Giving Up Your Time and Energy to a "Less Than" Life… and You're FINALLY Ready to Experience the Abundance, Joy, and Purpose YOU Deserve… You NEED to Experience "Return To Affluence!"
The thing about self-doubt, limiting beliefs, and self-sabotage… they only have as much power as you give them!
Affluent Life is about taking back that power… and using it to spark a transformation that will restore your sense of purpose… empower you to experience authentic fulfillment… and enjoy abundance that is yours to receive!
There's a reason this experience is called "A-Life": "A" stands for "Affluence." And that's what you're going to align yourself with in this transformative, empowering coaching program!
Most people think of material wealth when they hear the word "affluence." And yes, Affluent Life can help you enjoy material wealth. But affluence also means spiritual wealth. And when your life is positioned at the intersection of material and spiritual affluence… you have the power to experience your ideal life!
We're talking about a total life upgrade here. The kind of upgrade that makes you eager to get out of bed every morning, instead of playing "snooze tag" and dreading your day. The kind of upgrade that empowers you to create the time, money, love, and freedom that truly resonates with your heart's desire!
Here's What Affluent Life Can Do for YOU!
Affluent Life is a concentrated coaching course that gives you the tools, techniques, and support to claim your own freedom and begin claiming the affluence you deserve! You'll discover a wealth of insights you can use to start experiencing your absolute best life today, including:
How to achieve clarity regarding your unique life vision and purpose, so that you can begin living your authentic life!
How to connect with your inner wisdom to create affluence and abundance!
How to break through limiting beliefs and emotional baggage, even if you've carried them around for decades!
How to use your gifts and talents to create positive life experiences for yourself and others!
How to easily identify and release money "blocks" that have kept you from material affluence… so that you can finally enjoy wealth and prosperity!
How to approach each day with confidence, gratitude, and enthusiasm!
How to experience deeper, more satisfying personal relationships!
How to quickly improve your health, energy, and vitality so that you can experience the wonders that life has to offer!
How to develop consistency in your daily thoughts and actions, so that you can make progress every day toward your goals!
How to put the Law of Abundance to work for you to get amazing results in every area of your life!
How to master the habits of success, so that you can enjoy the satisfaction and fulfillment you were meant to have!
And much, MUCH more!
Affluent Life empowers you to experience complete, total transformation faster than you ever thought possible. I've designed this course specifically to help you pack 5 years… 10 years… or more of self-discovery and life design into just one amazing year!
Here's Exactly What You're Getting when You Upgrade YOUR Life with Affluent Life Today!
You're getting three 1-hour intensive coaching calls every month – every call empowers you to make dramatic progress toward your personal transformation!
You're getting weekly deep energy clearing sessions (part of each group coaching call is dedicated to clearing negative energy and making room for life-affirming affluence)! The last week of the month is a flex week, to recharge and process the work we have done in the month.
You're getting access to our exclusive Facebook community, where you'll find constant support and encouragement!
You'll get a powerful Vision Statement Coaching and Alignment group session, where you'll become energetically aligned with your innermost desires and set up your field to manifest what you really want!
You'll get twelve 30-minute PRIVATE coaching sessions with one of Tera's coaches!
Exclusive invite to our 4 day Mastermind Retreat!
And too many other life-changing gifts to list here!
PLUS… for a limited time, you're getting these amazing bonuses to give you even greater control throughout your personal transformation:
You're getting complete access to the Affluent Life Freedom Collective (a $1,200 value), where you'll take part in BONUS coaching calls and tap into my library of powerful energy clearing session recordings!
Most of all, you're getting complete access to a new, fulfilled life… and to the amazing affluence you've been missing out on!
Please accept my congratulations and heartfelt joy for your decision to take control of your destiny today! You'll be blown away by the freedom, vibrance, and affluence you're claiming NOW by becoming an honored Affluent Life Member!
Just click the "Yes! I'm In!" button below to say "no more" to limiting beliefs and self-sabotage… and "YES!" to your authentic, joyful, fulfilled life!
To Your Highest Purpose,
Tera Maxwell
P.S.: What we receive depends on what we invest in our lives. Today, you're making an investment that can return to you a hundred-fold… just by claiming your true purpose and vision with Affluent Life. Click the button below to start your new life today!
P.P.S. Regrettably, I have to limit the number of people who can experience the deep transformation of Affluent Life, so that I can give each member my full attention and support. Don't miss out on this opportunity to reclaim your birthright – become a member now while there's still room available!
P.P.P.S. I don't think price should be a barrier to transformation, and that's why I'm offering Affluent Life at such an affordable price. Remember, success is more than recognizing opportunity … success demands action. Next year this course will increase in price. Get Access Now and get a headstart on living the life you were born to live and net a nice savings in the process.
Save
Save
"When I joined Affluent life my number one goal was more financial abundance, but I had no idea how much more I was going to get from the support, the vortex and energy work. I am literally a different person. I have had two major triggers come up in the last few weeks and have watched in amazement that I wasn't responding as I would have, even two months ago. I feel like I am really starting to live in my greater truth. I am in love with being at a higher vibration and the minute I feel that energy dip, I want to get back as soon as possible. I stand in awe everyday at this process. I am so, so, grateful."
"Iʻve let go of a lot of anger and bitterness, my relationship with my wife has improved dramatically due to my perspective changes. Yesterday I unexpectedly was "told" what my 2nd book title is and it felt great even though I had no intention on writing another book. Iʻm happier just because I can be."
"I felt much… lighter and hopeful. More clear. Like it's OK to take care of myself! I'm going to really exercise 5 days/week. Already did yesterday, about to do today's. Thank you for the caring, and thank you for the wonderful energy work!"
"As my A-Life year comes to a close, I want to thank each and every one of you for this shared experience. Tera, thank you for your caring guidance and support. And to all who walked this path together, those more vocal and those less, thank you for your supportive energy and for sharing this space. I move forward as a stronger, more authentic woman, having released so much fear, shame, and guilt; having manifested new income and new empowering relationships; and with tools and perspectives to sustain my continued evolution. I am so grateful for this experience and for each of you. Wishing you all love, health, peace, and abundance"
"Tera- Thanks for the great Energy work shop- I listened as soon as i woke up this am, and it motivated me! I'm in gratitude and on purpose."
"I want to share that yesterday I recorded my 3rd video in just 1 take! Now that's a break through! Tera thank you for the call today and your clearing work, I am grateful to have a place to be vulnerable and be supported, all of us, especially we who work with others all the time need this too!!! Thank you"